"We want to give every child the leading role in their own story"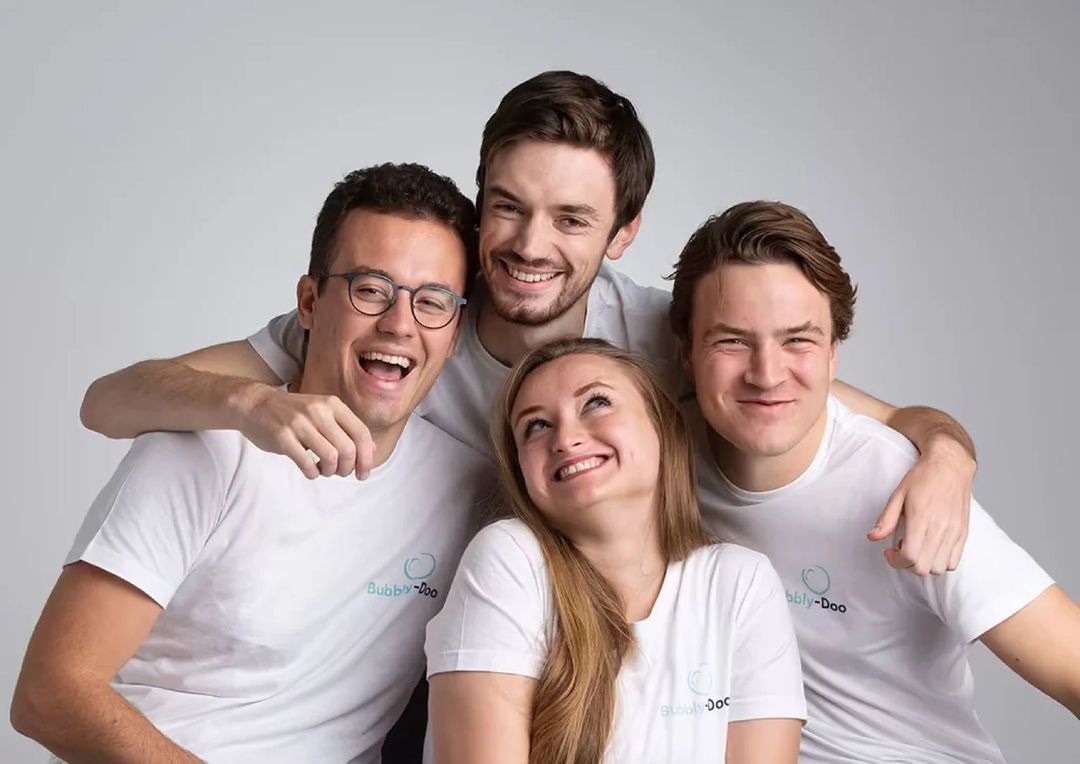 We are BubblyDoo, and we believe that all children should be able to dream and fantasize about the things they like best. We write the most fantastic(al) stories, tailor-made for each child, about princesses, knights, ninjas, and more.
We think of the children first: when writing the stories, when creating the illustrations, when designing the website and with our CO₂ neutral shipping and production... we always keep the youngest generation of adventurers and dreamers in mind.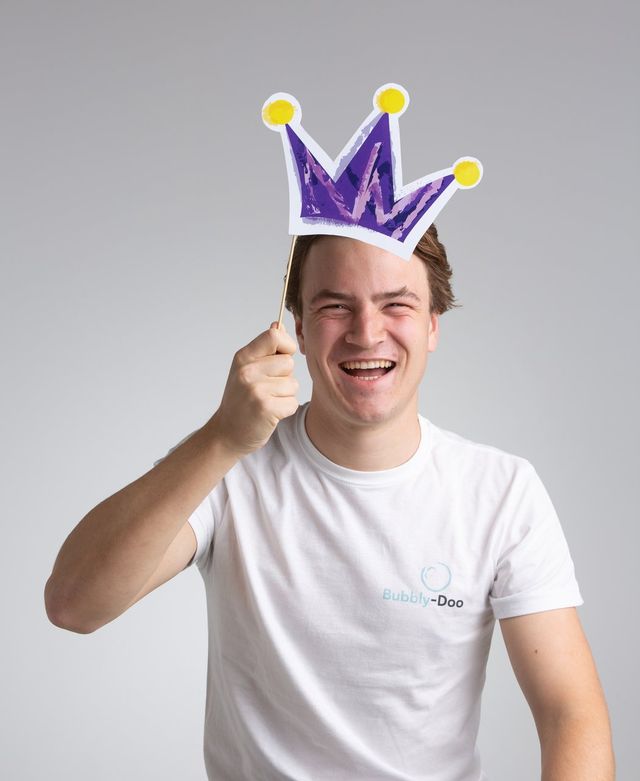 Toine
Founder & CEO
Toine is still a big kid himself, who used babysitting as an excuse to play with his old toys again. He loves chocolate and has a passion for writing. He is very ambitious and when he is not working, you can find him at the old market of Leuven.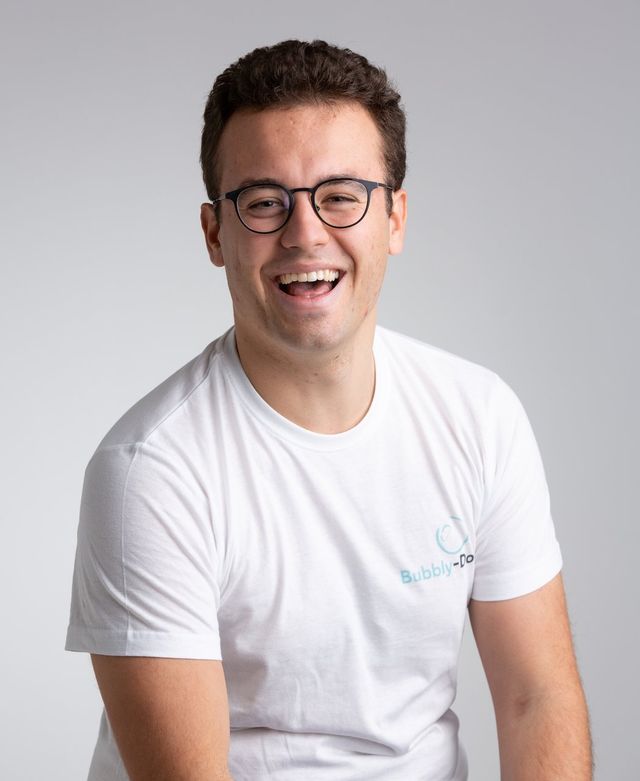 Grégory
Co-Founder & CFO
Grégory is a Jack of all trades, who is, among other things, responsible for our marketing and finance. You can recognise him by his laughter, which sometimes sounds more like a roar. He is always his enthusiastic self and has been playing hockey since he was little. This sport remains his greatest passion to this day.
Laura
Illustrator
Laura is an artistic Jill of all trades, with a head full of ideas. She loves chocolate even more than Toine does and also has a slightly more legible handwriting. She is a dreamer in every sense of the word, who is most active at night. During the day, she not only sketches books, but also likes to stand on the tatami.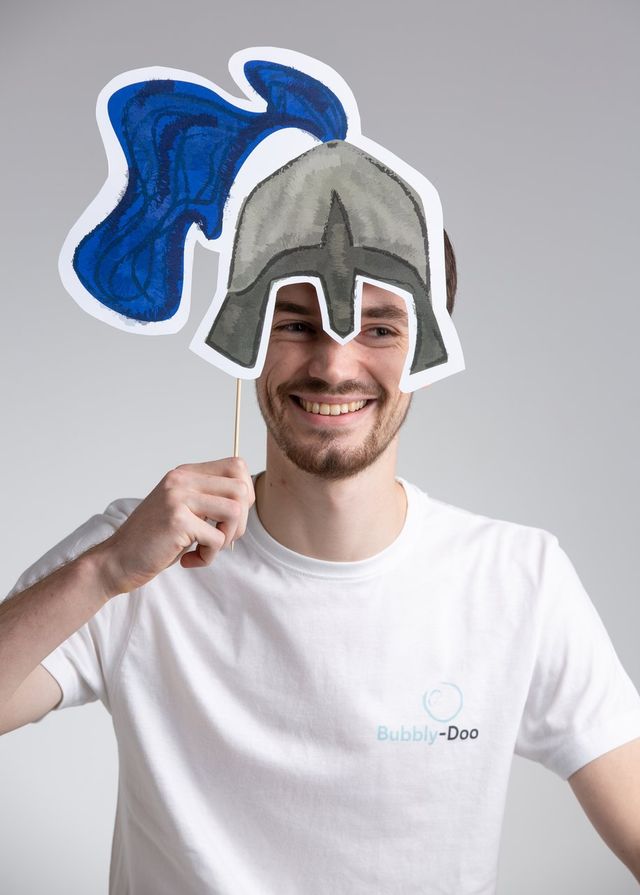 Hans Otto
Head of Technology
When Hans Otto wasn't playing with Legos, he was building things out of paper and tape. He still likes to tinker, but now mainly with code and soldering pens. In the evening, you can often see him drinking a hot chocolate on the Mechelseplein in Antwerp.